Xoom - aquired by PayPal

Xoom, a world wide remittance application serve those who have uprooted their lives to work and live abroad by simplifying the experience of sending money home.

I was brought onto Xoom at a critical point. Their first version was awaiting release, a core usability study was wrapping up, and Apple's WWDC Keynote announced their pending development for iOS7. The realization of a core overhaul was instant.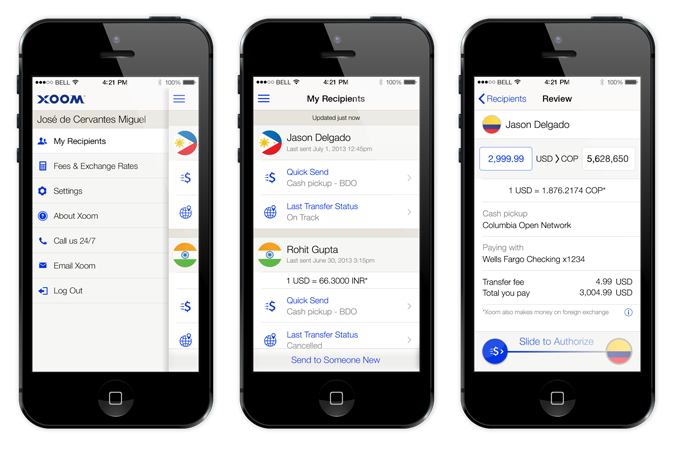 By stripping away user interface embellishment, focusing on content, and revisiting the architecture I created a clear experience for their task based app, with a recipient perspective.

Responsibilities
User Experience Design
Information Architecture
Interaction Design
User Interface Design
Usability Testing


High-level Wireframes for iOS7 & Android